The Scottish Lowland Football League (SLFL) is delighted to support this season's Non-League Day, taking place on Saturday 7th October 2017.
With the Scotland Mens National Team playing on 8th October and the SPFL games scheduled being in the Irn-Bru Cup, the date provides a platform for clubs to promote the importance of volunteer-led community football, while empowering fans to show support for their local non-league side.
All 16 SLFL teams are in action on the weekend (University of Stirling vs. Edinburgh University is on 6th October at 7.45pm, other matches are Saturday 3pm kick offs) and present an exciting opportunity for fans of SPFL teams to come along and experience a family friendly day out at the football. It's a chance to get up close and personal with the players, meet the board and get to know your new favourite club.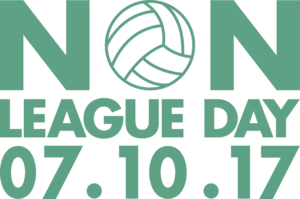 Well-known names from the Scottish Cup, sleeping giants, grand old clubs, and exciting young sides are all in pursuit of the playoff with the winners of the Highland League and a shot at promotion to SPFL League 2.
The Lowland League represents quality football at an affordable price and is an opportunity for both casual fans and certified football hipsters to check out some of the best young talent in Scottish football and some faces from SPFL seasons past that you just might recognise.
Clubs in the Lowland League rely on the hard work and dedication of volunteers and Non League Day is a perfect opportunity for anyone keen to get involved with their local club to meet people and have a chat about their skills and passions.  
Originally founded in 2010 as an event in England to encourage supporters of Premier League and Championship clubs to watch non-league football over an international break, Non-League Day has seen some huge increases in crowds and are excited to see what can be done in Scotland.
Where will you be heading on Non League Day 2017? Take a look at the fixtures below and let us know on Twitter: @OfficialSLFL


Lowland League
Falkirk Stadium


Lowland League
Christie Gillies Park


Lowland League
Broadwood Stadium


Lowland League
K Park


Lowland League
Raydale Park


Lowland League
Albert Park


Lowland League
Ainslie Park


Lowland League
Victoria Park