This is Rampant FM, one of the hosts of the Lowland League Catchup show and I felt a wee bit guilty that there won't be an episode this week. So, I'm going to try my hand (no pun intended) at writing.
I'm sure we've all heard of fantasy football – I'm going to try and create two teams of sixteen players with two players from each of the Lowland League clubs meaning that, if my maths are correct we will have two spaces left.
One of which will go to Spartans since they're the reigning champions and the other space will go to the Kelty Hearts as they're the newbies – freshly promoted from the East of Scotland this season and Lowland League supporters might not be as familiar with their squad.
Since these are my All-Star XIs, let's not give them rubbish names like Team 1 or Team 2, let's go with the Lowland League Roughriders vs the GeoSonic Hurricanes because… why not?
The selections will be based on players who I think have done well so far this season and some players who will be important to their clubs throughout the season.
Let's start things off with the Lowland League Roughriders – the Hurricanes will be out on Wednesday…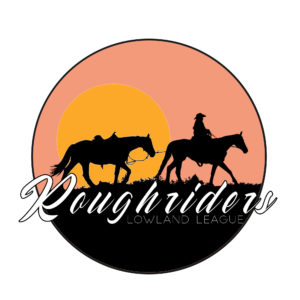 Goalkeeper
Blair Carswell (Spartans)
50 clean sheets in 128 appearances? How could I not have Blair as one of the keepers?
Spartans have not conceded in their last four league games and it's down to a defence that is hard to break down but when it does – Blair always has the safe hands needed to keep Spartans in the fight to retain their league title.
Defenders
Ross McMillan (BSC Glasgow)
I went through to Alloa to watch BSC recently and I heard it again and again from BSC fans – "We're missing Ross McMillan".
Ross was injured for that game but since that defeat at Kelty, Ross has come back into the starting lineup and results have picked up with two wins and a draw in the last few league games with the veteran defender providing a confident rock at the back for his side.
A very experienced defender having spent his career in league football with Clyde, Stenhousemuir and Stirling Albion.
Greg Pascazio (Cumbernauld Colts) [CAPTAIN]
Colts have started the season well and this is most impressive given a lot of their first team are quite young compared to other Lowland League teams.
The Colts management team are putting a lot of faith in Greg as he captains the side at only 22 years old. I will follow suit and make Greg this team's captain also – although a team of Captains will be necessary to take on those pesky Hurricanes.
Greg was a part of the youth set up at Rangers and has had experience in league football with Montrose.
Curtiss Wilson (Dalbeattie Star)
Dalbeattie will need to rely on their defence, if they hope to improve on a fairly rocky start to the season. Curtiss has been a stalwart for Star in the last few years and his experience will be key for Dalbeattie if they want to improve on th 14th place finish last season.
Raffi Krissian (Edusport Academy)
Mozza, my Catchup co-presenter mentions Raffi Krissian almost every time we speak about Edusport. So, I have to put him in the squad…
In all honesty, Raffi is a fantastic defender for Edusport. The man born in Lebanon came to Edusport from French side Montrouge FC and after some time spent away at Annan Athletic, he came back to the club last season and also has a coaching role with the club.
Midfielders
Jordan Hopkinson (Civil Service Strollers)
Jordan could easily be down as a forward but he's in my midfield.
Civil have been impressive this season under Gary Jardine and Jordan has been in good form, bagging a few goals in the process.
Civil look quite compact at the back and going forward, winning games with the slightest of margins. It will be interesting to see how they react to the 2-1 league defeat against BSC Glasgow.
Sean McKirdy (Gala Fairydean Rovers)
Having come through the Hearts youth ranks and having had spells with Hamilton Accies and Berwick Rangers, Sean is a player that will be useful to Gala this season.
Still a young player at the age of 20, but he did feature in the Lowland League Team of the Year for last season. McKirdy is definitely a player to look out for this season for Gala as they look to build on some rocky early season form.
Stephen Husband (Kelty Hearts)
I've spoken about how impressed I've been with Kelty this season and quite honestly half their team could make this list but I've gone with Stephen Husband as one of my three.
Affectionately known as "Hubby" to the Kelty fans, Stephen is a great player at this level and is dangerous as both a provider and a goal scorer for his team.
Perhaps one of the more experienced players of the Lowland League – Stephen has played for Cowdenbeath, Livingston, Blackpool and Dunfermline Athletic.
Jamie Dishington (The Spartans)
So my second pick from Spartans (because they're Champions – check the rules) is Jamie Dishington.
If you listen to the Catchup – you will know we are close to being renamed "The Jamie Dishington Fancast" and with good reason. A product of the Spartans young academy, Jamie has been impressive this season and looks to be a top young talent in the Lowland League.
Tom Cowley (University of Stirling)
It's been a mixed bag for Stirling Uni so far this season but one player who has been amongst it is Tom Cowley.
Tom has had to wait for his chances in some games coming off the bench but he's definitely showing Stirling what he can do when given the chance. Tom started his career in the youth ranks of English club Morecambe.
Sean Stewart (Vale of Leithen)
I'm probably slightly cheating as Sean is in more of forward role for Vale this season but he's down as a midfielder on Vale's website so I'm going by that…
Vale look like they might be in for a better season than last year and Sean has certainly helped his team's cause with six goals so far this season – making him one of the league's top scorers.
The highly rated winger won Vale's player of the year last season and I think it's going to be more of the same at the end of this season. The only question is whether Sean can keep his hot streak up.
Scott Lucas (Whitehill Welfare)
Whitehill have had a bad start to the season. Losing their manager after only a few games definitely affected them early on.
However, the club have had better showings as of late and picked up their first win in the league against Dalbeattie Star. As club captain – Scott will be keen to lead the team out of the relegation zone.
Attackers
Ross McNeil (East Kilbride)
I shouldn't really have to explain why Ross McNeil is in the team.
One of the league's top scorers with five goals, most of which he has scored playing the super sub role – bagging a few coming off the bench. Many believe that McNeil would walk into any team in the Lowland League and has league experience with Stenhousemuir and Albion Rovers.
Ross Allum (East Stirlingshire)
Joint top scorer with seven league goals – Ross makes the team!
Shire want to be up there at the end of the season. They will be hoping that Ross can get some more goals to counteract a lack of depth the team currently have in defence which has seen them start the season sluggishly and part ways with manager John Sludden, replacing him with club legend Derek Ure.
Having played for Edinburgh City and Lowland League rivals Spartans – Ross definitely has the experience and talent help to lift Shire up the league table.
Abdul Yusuf (Edinburgh University)
Edinburgh Uni are probably the team I know least about in the Lowland League.
However, if you can score a 40 yarder (depending on who you ask) against East Kilbride to level the match, and then act like it's no big deal, then you're definitely in this team.
Plus Abdul is my Lowland League media team colleague Alistair Wollaston's favourite player.
Kevin Connelly (Gretna 2008)
Gretna have not started well this season and find themselves towards the bottom of the table.
As club captain, Kevin will be hoping to find his goal scoring form (seventeen goals) which helped his team to 8th  in the league last season. Kevin has only managed to net two goals so far this season but Gretna did manage to pick up a win against Whitehill Welfare in the South Challenge Cup at the weekend which may give them the shot in the arm they need to push on.
---
So there you have it, a squad of sixteen that – although it might be a wee bit imbalanced – could give anyone a game.
I'll be back later in the week where I'll be picking sixteen players to make up the GeoSonic Hurricanes!
In the meantime – why don't you pick your Fantasy Football All-Stars using the same rules I did and email them to us using the form below or tweet us: @OfficialSLFL!