Well, we are back with my picks for the GeoSonic Hurricanes!
If you haven't already, read Part 1 now!
As I explained in Part 1, Kelty Hearts will be given an extra spot as they are  freshly promoted from the East of Scotland this season and Lowland League supporters might not be as familiar with their squad. The Spartans got an extra slot in the Roughriders team. Like before; the selections will be based on players who I think have done well so far this season and some players who will be important to their clubs throughout the season.
This is certainly going to be tougher but hopefully I can justify my selections with good reasons!
Let's get into the GeoSonic Hurricanes squad!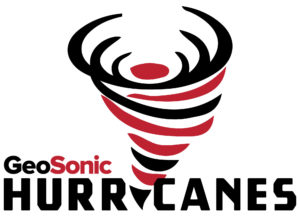 GOALKEEPER
JAMIE BARCLAY (EAST STIRLINGSHIRE)
Without a doubt, Jamie is one of the most highly rated keepers in the Lowland League. Having seen what Jamie can do first hand when Shire played Kelty Hearts in the league recently – he had to be included in this team.
Barclay has previously played for Falkirk, Partick Thistle, Berwick Rangers, Clyde, Stenhousemuir and Dumbarton. He is currently in his second spell with Shire.
DEFENDERS
GREIG THORBURN (DALBEATTIE STAR)
I picked a defender for Dalbeattie in the Roughriders team in Part 1 and I'm doing the same again.
Apologies to Lewis Sloan and Dean Brotherston who could have made this squad, but Greig follows me on Twitter and flattery absolutely gets you everywhere…
In all honesty, defence is where Dalbeattie need to improve on going by their first eight league games and no one will know that better than Greig, having played in the majority of them.
REECE DONALDSON (GALA FAIRYDEAN ROVERS)
Similar to Dalbeattie – Gala Fairydean Rovers will need to improve in defence having only won two and losing five of their first seven league games.
Reece is definitely a player that has the experience having played for Selkirk and East Stirlingshire as well as higher up the divisions with Raith Rovers and Peterhead to help Gala improve their league position.
DANIEL WADGE (GRETNA 2008)
I know what you're thinking, and yes, my first three picks in defence have all been from teams with a minus goal difference in the league.
As I stated before, I'm also choosing players who I think could be important to their team throughout the season.
Daniel is certainly one of those having played with Gretna 2008 for the past few years, he knows what it's all about at this level and Gretna 2008 will be hoping to move up from their current league position (14th).
ERROL DOUGLAS (KELTY HEARTS)
For my first pick from Kelty Hearts, I'm choosing a defender. Well, Errol's not really a defender, he's a forward currently playing in defence and doing a decent job.
It's a bit of treat for a defender to have the ability to play out of defence at this level and Errol's versatility is why he made this team.  Errol previously played for Stenhousemuir and had a spell with Kelty's Lowland League rivals, Spartans.
GARY CENNERAZZO (THE SPARTANS) [CAPTAIN]
Spartans as champions and current league leaders have one of the best defences in the league. So, it can be quite difficult to choose who makes this team.
But one of the players that impressed me, when I saw Spartans earlier in the season against Dalbeattie, was Gary Cennerazzo. Gary would have had a mention in the Catchup, if I had a bit of faith that I wouldn't butcher his surname.
Gary has had several spells with Spartans as well as playing for former Lowland League rivals – Edinburgh City, and Cowdenbeath. Gary has also played abroad in the U.S, Sweden and the Czech Republic.
MIDFIELDERS
ROSS GUTHRIE (CIVIL SERVICE STROLLERS)
Ross has been utilised in a fair few positions this season for Civil Service Strollers, but he's best known in midfield.
Ross has played previously for local rivals Edinburgh City and Spartans, but his experience at this level, will hopefully help push the Strollers forward after a decent start under Gary Jardine.
SANTERI KUIVALAINEN (EDINBURGH UNIVERSITY)
I stated when picking the Lowland League team, that Edinburgh Uni were the Lowland League I knew least about, but one name I have heard is – Santeri Kuivalainen.
Uni teams can change depending on how good new students are at football, but Santeri is someone who is definitely making a name for himself.
SCOTT FERGUSON (EDUSPORT ACADEMY)
Edusport have started the league season perhaps above expectation.
They've changed their approach in the SLFL, bringing in players like Scott and Liam Coogans to add the teams mainly student core. Scott Ferguson, formerly of Clyde and Hurlford, adds a different experience of Scottish football that Edusport might have been missing previously, and it certainly looks to have helped them given their early league position.
DAVID BONNAR (VALE OF LEITHEN)
David started his career in the youth teams of Heart of Midlothian and Livingston, but has spent most of it at Vale's rivals, Gala Fairydean Rovers.
David is best known for his athleticism and energy, which allows him to be an effective box to box midfielder.
Vale of Leithen have had all or nothing results so far, this season, and they certainly may have missed David in the middle, having not featured in the recent defeats against Edusport and Jeanfield Swifts.
JACK WRIGHT (WHITEHILL WELFARE)
Whitehill Welfare find themselves bottom of the league after eight games. I could have picked striker, Kyle Mitchell, as I feel he is a player that could help them get out of the relegation zone but I'm choosing young midfielder, Jack Wright.
Jack is highly regarded amongst the Welfare support and I feel he is a player that can certainly make a difference for his team once he returns from a dislocated wrist picked against Spartans.
Jack started his career among the youth ranks at Cowdenbeath.
ATTACKERS
THOMAS ORR (BSC GLASGOW)
I don't think my pod co-host Mozza, or any BSC supporter, would have forgiven me if I didn't have Tam in this team…
Tam is on fire right now – joint top scorer with Shire's Ross Allum with seven goals in the league and he recently put four past fellow Lowland League team Edusport in the South Challenge Cup. BSC are looking for a high league finish like last season and Tam Orr is certainly hitting the form they'll need to achieve that.
FRASER TEAM (CUMBERNAULD COLTS)
It was quite difficult for me to choose between Fraser and his striker partner, Sean Brown. Both have a built an effective partnership this season, which sees the Colts 6th in the league.
I've chosen Fraser, simply because he's scored more goals (currently five in the league). The Colts have definitely impressed me thus far, and It will be interesting to see where they are at the end of season.
CRAIG MALCOLM (EAST KILBRIDE)
Fellow East Kilbride striker, Ross McNeil made the Lowland League team, so I'm having Craig in the GeoSonic Hurricanes team.
Craig has scored six goals so far this season and you can be certain that he will be up there in terms of top goal scorers by the end.
I rate East Kilbride very highly as a team, but Craig and Ross are definitely two players that are keeping them in the hunt for another title.
STUART CARGILL (KELTY HEARTS)
Stuart is less than twenty goals away from being Kelty's all-time top goal scorer.
An incredible one hundred and fifty-four goals scored in just two hundred and sixteen appearances.  You can bet that Stuart will also be up there in terms of goal scorers at the end of the season (currently on seven goals in the league) and he may just end the season as Kelty's all-time top goal scorer too.
KIERAN HALL (UNIVERSITY OF STIRLING)
When Stirling Uni went to play rivals Edinburgh Uni, it may have come as a bit of a shock that Edinburgh Uni were beaten 5-1 on the day especially after a few credible draws against Kelty and East Kibride.
One of the players to make a difference was Kieran, who managed to bag an impressive hattrick. Kieran finds himself amongst the current top scorers in the league with four goals.
---
So, there is the GeoSonic Hurricanes team. Let us know how they would fair up against the Lowland League Roughriders.
Why don't you pick your Fantasy Football All-Stars using the same rules I did and email them to us using the form below or tweet us: @OfficialSLFL!