With preseason well under way and the league kicking off this month – it's a good time to see how some of the teams are shaping up for the new season. 
By Chris Pow
I suppose it's always best to start with the teams that have made the most changes on and off the field. 
Broomhill FC (formerly BSC Glasgow) appointed Martin Hardie as manager after Stephen Swift took the Stenhousemuir job. Swifty's coaching staff, Michael Moore, Fraser Wright & Stephen Bryceland, joined him at Stenny, with players, Jamie Mills, Michael Anderson, Declan Hughes, Ross Lyon, and Ryan Tierney. It's very much a transitional period of Broomhill's history. The club announced they would be breaking away from the Broomhill Sports Club team (now in the West of Scotland Football League) hence the name change. As for new signings, Ryan Sinnamon has arguably been the most high profile and is well known to the level having previously played with East Kilbride. Gregor Fotheringham and Lewis Baker have SPFL experience, both recently with Albion Rovers, Jack Hodge, comes in having played with Stenny last season, but might be known to some having previously played with Civil Service Strollers, on loan from Hibs. Finlay Gray, Jack Maccalman and Owen Stott are younger players who will no doubt be keen to impress. Andy Monk has returned to the club. Monk only made 3 league appearances, scoring one goal, last season, before picking up an injury and leaving the club to go abroad, but many were impressed with his efforts. It was always going to be a tough ask of any manager to replace Stephen Swift. Many of the mainstays of previous seasons have moved on, not only to Stenny, but to other clubs, making Broomhill a very interesting prospect this season, with many question marks as to whether they will still be able to keep up their reputation as challengers. 
Berwick Rangers did some of their transfer business early, bringing in Scott-Taylor Mackenzie from Gala Fairydean Rovers and Sean Stewart from Penicuik Athletic. Mackenzie had an excellent season with Gala scoring 8 goals in 11 league appearances. Sean Stewart spent two seasons with the Cuikie but has Lowland League experience previously with Vale of Leithen. These moves were completed before the club opted to change their manager, with Stuart Malcolm replacing Ian Little. Malcolm, a Lowland League winning manager with East Kilbride, certainly suggests a new drive by the club to challenge at the top. We've seen some transfer business since Malcolm's appointment with goalkeeper Ben Swinton coming in from Dunfermline Athletic, defender Jamie Pyper and midfielder Graham Taylor coming in from Cowdenbeath, and winger Alex Harris coming in from Edinburgh City, respectively. Ryan Finnie and Calum Smith have also signed new deals. Former Hawick Royal Albert United and Gala Fairydean Rovers manager, Dean Shanks has joined the coaching staff, with Jonathan Craig coming in as goalkeeping coach. The Borderers can challenge at the top end of the league this season, I'm sure. I'm not expecting too many more signings from them.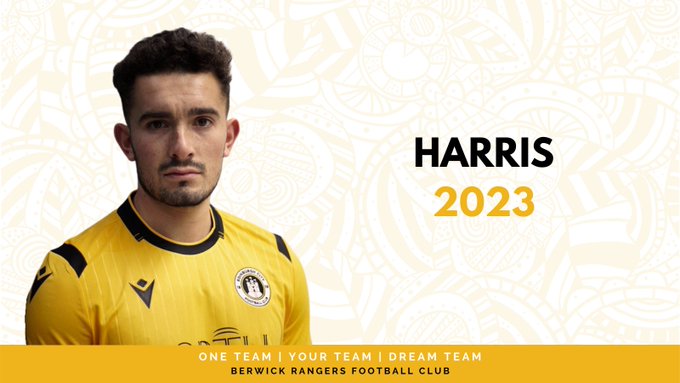 I could probably put the two former East Junior sides Bo'ness United and Bonnyrigg Rose into the same bracket at the moment. Both are top sides, both are expected to challenge in the league. Bo'ness have lost a few mainstays to retirement (Will Snowdon and Ross Campbell) while club captain Chris Donnelly moved on to Armadale Thistle. Rose was also dealt a blow when Jonathan Brown announced his retirement from the game. Bo'ness United manager Max Christie has remained tight-lipped on his reported 10 new signings but we do know that Jamie McCormack from BSC and Danny Galbraith from Gala Fairydean Rovers are among them. If the other 8 are of the same calibre, Bo'ness will be right up there for me. The BUs will no doubt be announcing the rest of the squad soon. As for Rose, I suspect they have managed to keep the majority of an already solid squad, the only addition I've seen announced so far is Callum Connolly from Penicuik Athletic. Which gives them a box-to-box option in midfield. 
There has been nothing announced so far for Civil Service Strollers as is tradition this early into the preseason. We do know that Craig Newall has left to sign for Broxburn Athletic, which is a loss, in my opinion. I suspect Civil have re-signed the majority of their players from last season and will look to loan some in from the likes of Hibernian, similar to previous seasons. Connor Young in particular was one of the young Hibs starlets that didn't look out of place in the team and impressed, despite his young age. I expect more of the same now an official strategic partnership has been announced between the clubs.
We expect some more announcements from Dalbeattie Star soon but they have retained Liam Park, Jack Dickinson, Calvin Cowie, Connor Graham, Lee Wells, Lewis Sloan, Dan Orsi, Dean Brotherston, and Steven Degnan. As for outgoings, Aiden Kerr and Ross Green have both moved on to Threave Rovers in the South of Scotland. 
Gretna 2008 have signed Jay Kelly from Workington, Euan Griffiths from Rob Roy (formerly of East Stirlingshire), and Aidan Duffy on loan from Greenock Morton. The Greenock Morton partnership, no doubt aided by Gretna 2008 boss and former Morton player, Rowan Alexander, certainly looks promising given the number of loan players that impressed last season. 
The Caledonian Braves have lost more than a few players. Alex Marshall, David Sinclair, Neil McLaughlin, Jack Smith, and Ben Daily, to name a few, have all moved on. Forward Ross McNeil is a massive loss having recently signed with West of Scotland side, Gartcairn Juniors. David Winters has hung up the boots but will be in the dug out alongside Ricky Waddell having taken up the role as Brave's new assistant manager. Losing so many players, it could easily be seen to be a transitional season for the club. I have no doubt Brexit will have affected the academy and youth players coming into the club also. 
Cumbernauld Colts manager James Orr will be without former co-manager Craig McKinlay for the first time this season, however, Orr has been quick to strengthen his backroom staff with James Grant and former East Kilbride defender, David Proctor. On the pitch, keeper Alex Marshall has signed from Caley Braves, Richard Kirwan has returned after a stint at East Kilbride, with Dominic McLaughlin also joining from Kilby, former Celtic youth Dylan Forrest has been added to midfield with Sean Winter, obviously, well known to the league from his time with East Kilbride. Dare I say? I like the look of their team. They have lost a few players but mainstays like Stephen O'Neill and Craig Murray have been retained. I feel like I always overestimate the Colts in my predictions but I generally like what I've seen so far from them.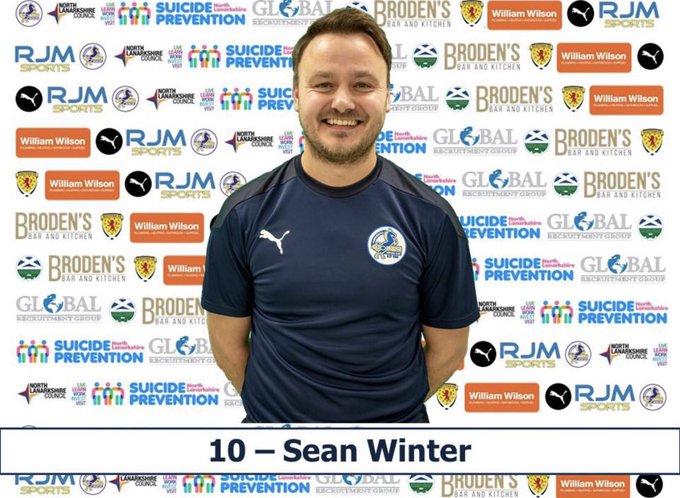 East Stirlingshire fans were probably a wee bit worried with the likes of Jordan Tapping, Nicky Low, and Sean Brown, all leaving to move into the SPFL. Equally, Martin Orr, Gregg Wylde, Jamie Dishington, and Reis Peggie will be seen as big losses. I fully expected Peggie after two good seasons at Shire to have had offers from SPFL clubs and he recently signed with Kelty Hearts (now in League Two). Full credit has to go to manager Derek Ure, who is working on a tighter budget this season from previous years. Ross Connelly, Kieran Gibbons, and Craig Henderson have re-signed, Connor Greene has returned to the club, Jamie Hamilton and David Churchill have been proven talents at this level previously. I think the one signing that has probably caught the eye of many is Dean Watson, who impressed while on loan from Partick Thistle last season. Andy Rodden also recently signed for Shire from The Jags and former Shire forward Kevin Turner has returned from Vale of Clyde. I wouldn't count them out of being a potential challenger if everything fits into place.
So moving onto East Kilbride. I suspect they'll be the bookmakers favourites for the Lowland League title this season. They've lost a few notable players from last season, Steven Bell, Lewis Kidd, and Paul Paton. I probably shouldn't be as bold as to say, I don't think the loss of these players are a massive blow to Kilby's chances. I thought Lewis Kidd was class last season but Stevie Aitken has been quick to replace the outgoings. Jamie Stevenson and Gregg Wylde will cover the wide areas. I believe Chris Erskine has re-signed, and from what I've seen, I think Erskine (albeit a different type of midfielder) had more of an impact on how EK played than Paton. Neil McLaughlin is a good signing and will provide energy going forward alongside Blair Malcolm signed from Alloa Athletic. Cameron Elliot and the return of Joao Victoria will no doubt equal goals with Craig Malcolm. The experience of Chris Millar and Lee Miller will likely come in handy in a title race also. The only thing that worries me about this Kilby side is the age. I certainly think legs will be less of an issue with a normal schedule this season but It wouldn't surprise me to see one of the younger teams in the league possibly take points off EK.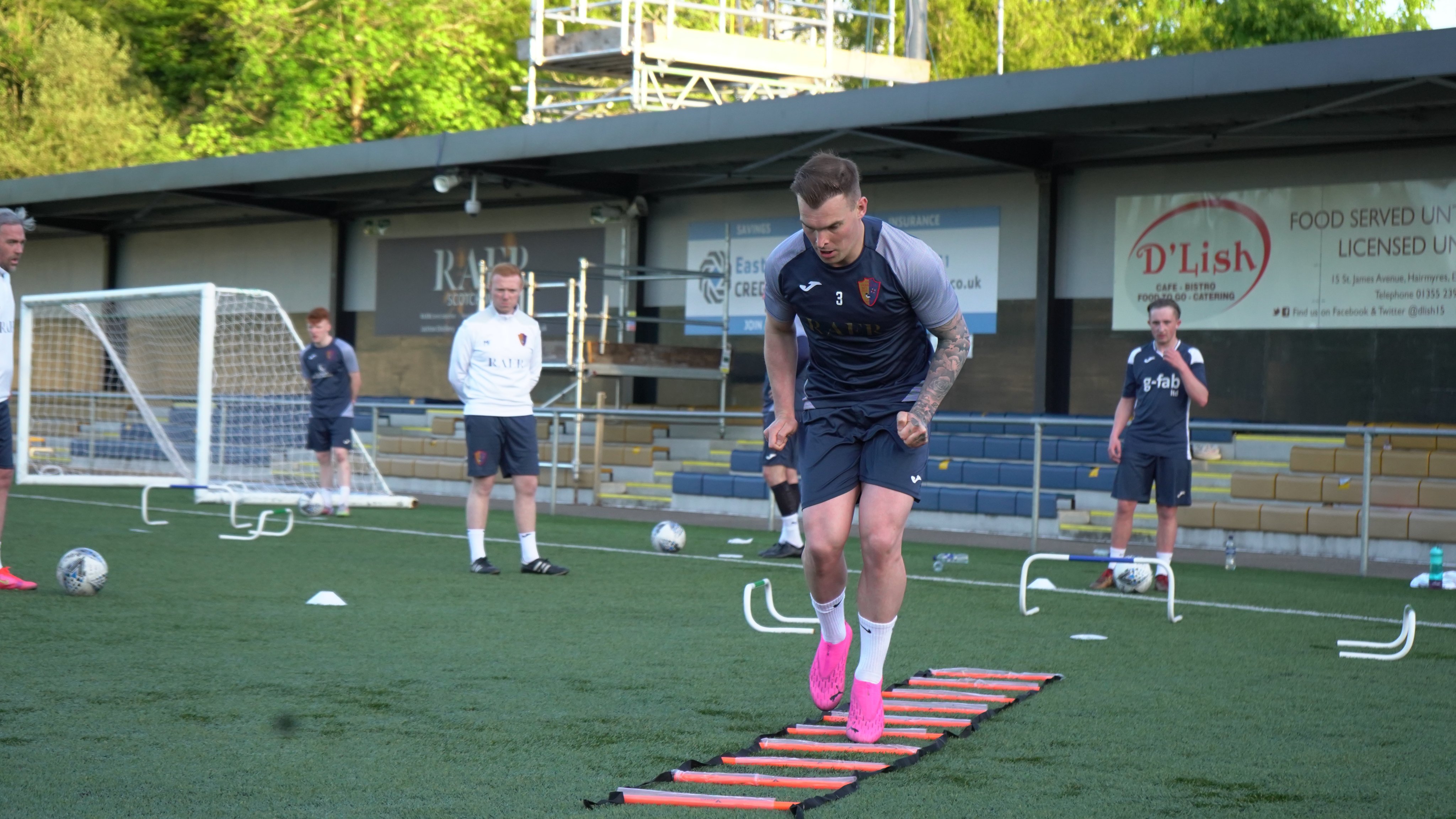 It's the same set-up really for Edinburgh University and the University of Stirling. They have both lost seniors at the end of the season but both continue to compete with new intakes. Stirling Uni in particular had a good season last year with Jamie Penker finishing top scorer in the Lowland League with 11 goals. 
Gala Fairydean Rovers are coming off a good season. Danny Galbraith and Scott-Taylor Mackenzie will be losses to them but they've brought in Daryl Healy, who is a proven goal scorer at this level, and Martin Scott comes in as a player/coach. I'll be interested to see if they can push as high as last time round but suspect manager Neil Hastings will aim for more. 
Vale of Leithen have announced a few defensive signings so far, Guy Kerr, Ben Brown, and Jack Blaikie, have all signed. Kerr is a very experienced defender and Blaikie returns to Vale having previously played for the club. It's a much needed move for Vale manager Chris Anderson who has had to rely on younger players in previous seasons to bolster up his squad.  
And finally, The Spartans. Gaffer Dougie Samuel described last season as a transitional one. I think the transition might be over and we will start to see The Spartans of old. Mikey Herd and Jamie Dishington have both returned to the club, while Euan Smith and Kevin Waugh made the move from Berwick Rangers. Forward Blair Henderson comes in from Edinburgh City. I think the business Spartans have done so far is an early indication of where they want to be – back at the top. I can see them being up there challenging with the general feeling that the league is up for grabs this season. 
Celtic and Rangers Colts will be in the league this season as associate members and I very much look forward to seeing the young talent they have also and how well they fare against the senior Lowland League sides. No squad announcements so far but we do know they will be limited to under-20 players with one under-21 goalkeeper.