We continue with our Lowland League Transfer Focus, by Chris from The Official Catchup Podcast.
If you missed Part 1, you can catchup here – https://slfl.co.uk/lowland-league-transfer-focus-part-one/
East Kilbride
Stephen Aitken has wasted no time in adding experience and quality to his new side.
In what has to be seen as a standout signing for the club, former Northern Ireland international Paul Paton joins up at K-Park after spells at Queens Park, Partick Thistle, Dundee Utd and Dunfermline Athletic, with Lewis Kidd and Kyle Wilkie also joining.
Sean Winter, Anton Brady, Paul Woods and Craig Malcolm all look set to remain at K-Park but there have been a few notable outs.
Ruari Paton has moved to Stranraer, Kieran Gibbons has signed for East Stirlingshire, while Scott Stevenson, David Brownlie and Dean Cairns have all moved to Linlithgow Rose.
East Kilbride will sign more players in the next few weeks as they will no doubt be aiming for another Lowland League title and another chance at promotion to the SPFL.
East Stirlingshire
As mentioned previously, Kieran Gibbons has signed from East Kilbride and this is the only signing Shire have made so far.
The ethos at the club has changed as they have dropped the reserve team for this upcoming season and will go with a smaller squad.
Shire have made crucial re-signings with Jordan Tapping, Eddie Malone, Adam Murray, Reis Peggie, Nicky Low, Jamie Dishington and Sean Brown, all extending their stays.
Captain Jamie Barclay was a big loss but I would expect Shire to strengthen in a few areas before the season kicks off, so expect some announcements soon.
Edinburgh University
It's a bit unknown for Uni due to the Covid-19 pandemic.
The BUCS league has implemented a "Return to Play" plan which will see fixtures being played between January and April 2021, but as a bridging season, until things are back to normal. There will likely be less stress on the Uni teams to have bigger squads due to this.
In regards to the Lowland League, Uni might have an advantage due to the league being their sole focus – at least for a while. A lot will depend on when the club can hold trials but if it's around the usual time of September, Uni could have their full squad in place before the expected season start date of October.
Gala Fairydean Rovers
Gala recently announced the signing of Calum Hall from Edinburgh City, who spent last season on loan in the Lowland League at Vale of Leithen and East Kilbride.
This appears to be the club's only signing so far but expect to see more announcements soon.
There have been a few notable re-signings, in my opinion, Zander Murray would have been a boost to the club after making a decent start after joining the club in late September. I would expect the forward to kick on when the new season comes around.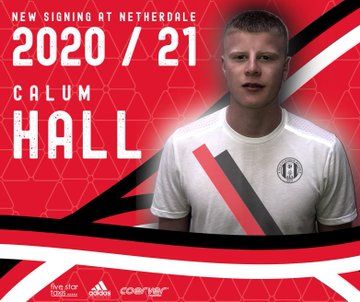 Gretna 2008
Nothing major in terms of changes as of yet for Gretna 2008. The club have re-signed the majority of last season's playing squad.
Defender Jack Brannan has rejoined the club with midfielder Dylan Cairnie also being added.
Goalkeeper Colin Bell and forward Robi Carcu have both signed from the youth academy and fair play to Gretna for promoting the boys from the youth ranks. We've seen young players such as Jack Patrick performing well for the club previously.
Rowan Alexander took over in late December, so it will be interesting to see how Gretna 2008 can progress from the start of the campaign.
Kelty Hearts
The Lowland League champions have retained the majority of their playing squad from last season.
Goalkeeper Darren Jamieson, who was part of the Arbroath team that won League One and promotion to the Championship in 2019, has also signed a deal with the club. It's a position that manager Barry Ferguson has looked to strengthen for some time.
There is a noticeable lack of depth in defense with Chris Humphrey leaving and Scott Linton and club captain Gary Cennerazzo announcing their retirement from the game. It will definitely be an area that Kelty is looking to strengthen also.
In a move that rivals that of Paul Paton's to East Kilbride, Kelty have signed former Dunfermline Athletic winger Kallum Higginbotham, who returns to Scotland after a spell in India with Real Kashmir.
The Spartans
Spartans appear to have retained the vast majority of their playing squad minus Blair Tolmie (Edinburgh South), David Greenhill (Broxburn Athletic) and Jack Smith (Caledonian Braves).
Dan Baur has joined the club after his release from Hearts and is no stranger to the Lowland League having played for Bonnyrigg Rose on loan last season.
Popular midfielder John Grant is back for a second spell at the club. John has previously made over 100 appearances for the club and the move will no doubt be welcomed by the Spartans faithful.
And finally, a transfer that has gone under the radar is midfielder Sam Jones signing from Penicuik Athletic. Sam can bring energy and goals to the Spartans midfield.
The club has made decent additions early on and I like what I'm seeing. It's getting tougher to compete at the top but I believe Spartans have brought in the right players so far.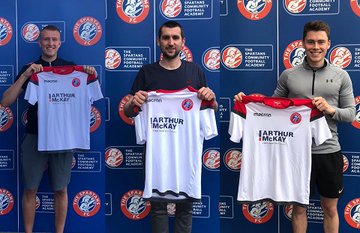 University of Stirling
As mentioned previously for Edinburgh Uni, Stirling can probably get away with a smaller squad this season due to the BUCS league not likely to come back until 2021.
Stirling Uni lost only a handful of seniors, most notably, Angus Mailer, who moved to Elgin City. The majority of the squad has been retained and more signings will be announced in the near future.
Uni were safely in midtable most of last season and I would expect much of the same, if not better.
Vale of Leithen
Vale have lost a few players, notably Liam Ireland (Broxburn Athletic) and Liall Smith (Berwick Rangers) but they have been quick to bring in replacements.
Ben McGinley is the new number 1 after joining from Leith Athletic. Midfielder Donovan Ndiweni has also made the step up to the Lowland League after joining from Preston Athletic. Jonathan Grotlin also signed from Preston, having previously been a youth player at Spartans.
Experienced defender Martin Brogan joins having previously played in the former West Juniors with St Roch's and Kirkintilloch Rob Roy while Levi Kinchant joins from league rivals Gala Fairydean Rovers.
It's always going to be tough for a club like Vale of Leithen to compete as the league gets stronger each season but there is a good mix of signings in there to help the club with their fight. I'd expect more to come in the next few weeks.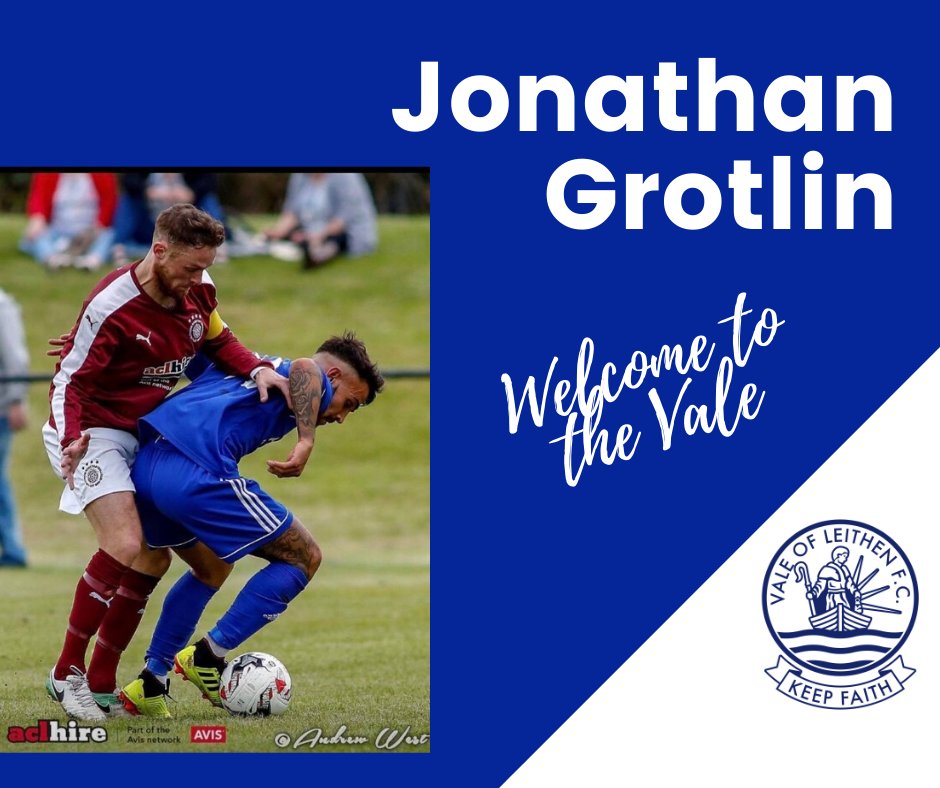 Well that's it for the transfer focus. We'll no doubt be back soon with more news and updates closer to the season starting.