The Scottish Lowland Football League (SLFL) is delighted to announce Scotland's leading packaging company, Ferrari Packaging, as its new title sponsor for the season 2015/16.
The two-year deal, will see the League and League Cup become known as the Ferrari Packaging Lowland League ahead of the start of the new season next week, Saturday, 1st August.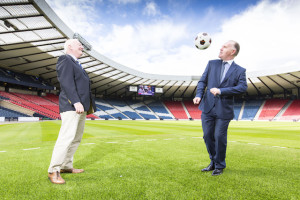 League Chairman, Andrew Waddell, said: "We are delighted to welcome Ferrari Packaging to the SLFL and look forward to working with them at this truly exciting time for the league.
"As an established and respected leading brand in its very competitive marketplace, Ferrari Packaging is a perfect partner for the SLFL.
"Today's announcement is the result of significant investment of energy and effort and further strengthens our optimism about the future of the league."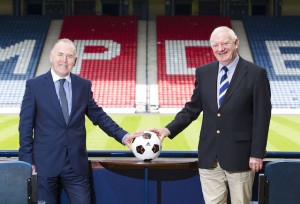 Ferrari Packaging Managing Director, Tony Ferrari, said: "Sponsoring the SLFL is a fantastic and exciting tie-in for us, especially at a time when the league has become even more dynamic and competitive, much like the business we are in.
"We are really looking forward to the start of the season next week and wish all the teams in the league every success."
Scottish FA Chief Executive, Stewart Regan, said: "The new title sponsorship deal is great news for the SLFL. We wish everyone associated with the league all the best, as they move in to their third season of operation, with the backing of Ferrari Packaging."
Ferrari Packaging, www.ferraripackaging.co.uk, was founded in 2002 by Tony Ferrari and has over 4000 clients UK-wide.
The company has three large distribution centres in Scotland, situated in Glasgow, Edinburgh and Dundee, offering a full range of packaging materials to a diverse range of businesses of varying sizes, across all sectors, including major UK-wide corporate organisations.